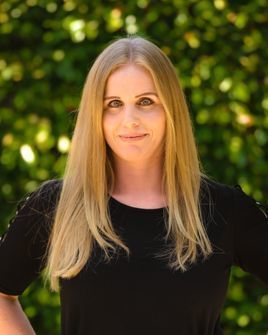 Shannon Anderson
Endured domestic violence, the foster care system, and 20 years of drug use. Now, she empowers others to rise above their vulnerabilities and end the dependency churn.
Shannon was surrounded by drugs, guns and violence as early as the age of three years old. At the age of seven, she entered the foster care system. By the time she was 4 and starting school at San Diego State, she was an addict. After years of turmoil, she lost her children to CPS. That's when she decided to get help.
Fast forward to today, and she is now five years clean and sober. Shannon now works as an Empowerment Coach Supervisor, meaning she gets to empower Overcomers and their families, just like they did for her.
---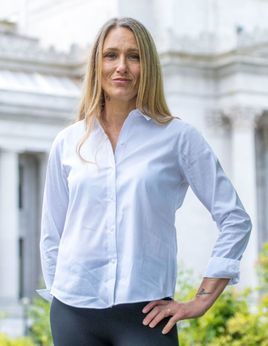 Ginny Burton
3 prison terms, 27 years in active addiction, lost 2 kids to CPS, years of abuse. Now, inspiring others with her Victor story. 
Ginny Burton is a 49-year-old mother of three. She was born into a world of addiction, alcoholism, violence, crime, and prison. Despite her best efforts of becoming someone respectable, she followed in the footsteps of her parents. Her decisions landed her in jail, prison, psych wards, and the streets. After being arrested multiple times and serving 3 separate prison sentences, she finally made the decision to take control of her life in 2012.
For the next nine years, she went back to work, earned scholarships, and returned to school to get a seat at the policy table to help people get what they need when incarcerated. In June of 2021 she graduated from the University of Washington Political Science Department, finishing nearly each quarter on the Dean's or President's list.
---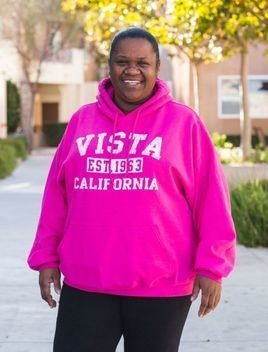 Teena Faison
5 prison terms, 20 years addiction. Now, a successful business woman, continuing her education, debt-free and her children have gone to college.
Born and raised in Oceanside, California, Teena couldn't find her way out of The Churn of homelessness and poverty for years due to minimal education, an addiction problem, and caring for her five children, Matthew, Cheyenne, Kiana, Ioane, and Josiah. But then, someone referred her to a place that helped her get her life back on track.
Teena was accepted into the Academy and they immediately began to teach her responsibility, accountability, and self-respect – everything she had lost in her addiction. 15 years later, Teena is clean and sober. Because she broke the generational cycle, her kids (and eight grandkids!) are thriving. Four of her children have graduated college, and her fifth child just started at Cal State San Marcos! 
Teena herself recently went back to school to further her own education and now works full-time assisting others to get the help they need!
---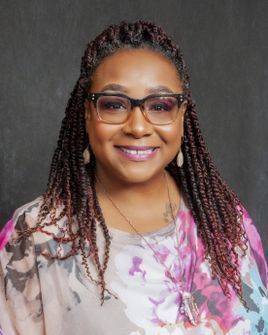 Shenita Jefferson
Faced charges of drugs, larceny, and had temporarily lost custody of her children. Now she's the founder and Executive Director at Reconciliation & Life Ministries.
Shenita Jefferson is the proud mother of three amazing daughters. She grew up in a hostile environment and faced many struggles throughout her life, such as domestic abuse, drug addiction, alcoholism, severe depression, and more before coming out on the other side into a life of freedom.
Since then, Shenita has received multiple degrees and has been immersed in leadership and ministry in Oklahoma City for over 6 years. She currently works with Flourish OKC / CULTIVATE as a Project Manager, helping to make the vision of a "Flourishing City" a reality.
In 2019, she founded Reconciliation & Life Ministries to address the need for transitional living and diversion programs, emphasizing the overrepresentation of minority populations in the Oklahoma judicial system. She has also been running and managing her own for-profit, Reconciliation & Life Solutions, which is a bookkeeping and general business service helping small businesses around the metro.
---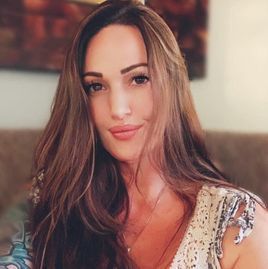 Jennifer Pankey
4 convictions, 9th grade education, child removed by CPS. Now a professional leader, she gives back to the community, is a home owner, and her children are thriving.
Growing up, Jennifer fought her way through a dysfunctional, isolating home life. Her parents were almost always absent, leaving her and her sister to raise themselves. This erratic home environment normalized drug use as a way to cope with life's problems.
For years, she tried to escape the grip drugs had on her life, but she kept falling back into the same cycle. After her baby girl was born and Child Protective Services took her away, Jennifer knew what she had to do when she left the hospital.
Jennifer enrolled in a 700-day program that helps people permanently overcome homelessness and instability. Now, Jennifer serves as an Empowerment Services Director, leading the charge in workforce development and the creation of uplifting programming.
---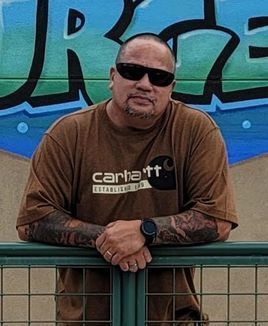 Joe Royos
12 felonies, 38 years addiction. Now 6 years free from any substances and incarceration. happily employed and giving back to his community.
Starting at the age of thirteen, Joe found it hard to find light in his life. For the next 30 years, Joe would go through quite a bit of darkness before seeing the light and becoming an overcomer at the age of 48. Oftentimes, he thought he was going to die, or spend his whole life in prison because of his addiction. When he realized he needed assistance in every part of his life, he decided to break the chains and end his addiction. 
Joe has now been clean for eight years, and is currently a foreman at his electrical company. He takes care of his family of four, and does what he does best, which is to provide. Joe hopes that his story, and his light, can reach other people, "If I can do it, so can you."
---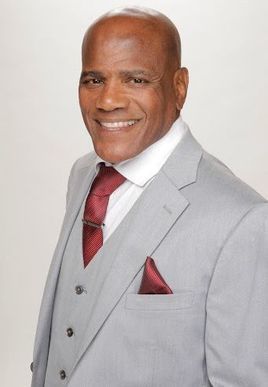 Archie Williams
Wrongfully imprisoned for 36 years, he shines a light on other wrongfully incarcerated individuals by sharing his story and gift of song.
Archie Williams is an Innocence Project Exoneree and America's Got Talent Season 15 finalist, who was convicted and wrongfully imprisoned in Louisiana's Angola State Prison for 36 years. Despite being sentenced to life without parole for a crime he did not commit, Archie's spirit was never broken. He always maintained his innocence and never gave up fighting for his freedom, believing that someday the truth would come to light. 
On March 21, 2019, Archie was exonerated and released after newly appointed Commissioner, Kinasiyumki Kimble of 19th Judicial District of East Baton Rouge, ordered DNA testing, which linked fingerprints left at the crime to the true assailant. Singing and his faith in God carried him through the 36-year long ordeal. 
Archie's record-breaking America's Got Talent audition garnered global attention, capturing the support of millions worldwide, including Simon Cowell, who was inspired to serve as an Innocence Project Ambassador.
Since appearing on the show, Archie remains committed to shining a light on other wrongfully incarcerated individuals by sharing his story and gift of song.